Clubs
Articles & Press Releases - Wednesday, Sep 27th 2023
Hobby and special interest clubs and non-commercial associations.
Clubs Demand Gambling Report Remember Personal Responsibilty 15th December 2009 The Productivity Commission has today been told that the drastic restrictions it has recommended on poker machines would cost more than 23,000 jobs and decimate the Australian club industry.
Worm Race Highlight Of Operation Green Shoot For Marysville 30th October 2009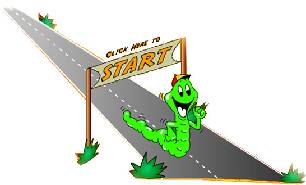 Over 50 gardeners of all ages from Sandhurst will pot up one thousand Australian native plants this morning, which will be delivered to victims of the Black Saturday bushfires as Christmas gifts in December.
Clubs Farewell Music Red Tape 23rd October 2009 Clubs are welcoming a decision by the NSW Government to remove the red tape that was strangling the live music industry, and creating huge costs for clubs wanting to host live music.
Clubs Express Concern At Gambling Report 21st October 2009 The Productivity Commission's draft report into gambling will dramatically reduce how much Australians gamble each year but will do little to reduce the rate of problem gambling. The draft report almost exclusively focuses itself on poker machines, virtually ignoring all other forms of gambling including most concerningly, internet betting.
Bob Carr Still Getting It Wrong On Club Pokie Tax 14th October 2009

Bob Carr, who introduced almost 30,000 poker machines into the NSW hotel industry, was the chief spruiker of then Treasurer Michael Egan's $1.4 billion club pokie tax increases in May 2003 and which commenced in September 2004.