Music
Press Releases & Articles 16 - 20 of 67
A Year To Remember For Carolyn





17th December 2009 - Views: 881

One of Australia's most adept young conductors Carolyn Watson is well versed in the agreed wisdom that when it comes to classical music, if you can make it in Europe you can make it anywhere.
101 Compositions Add Lustre





14th December 2009 - Views: 805

A new work by pre-eminent composer and National Living Treasure Peter Sculthorpe will be a highlight of the Sydney Conservatorium of Music's 2010 concert program – and a jewel in the crown of The Con's 101 Compositions for 100 Years project.
Albert Dadon To Unveil Jazz Bell Statue At Monash University Arts Presinct





10th December 2009 - Views: 891 Albert Dadon has directed much of his passion towards the Australian jazz scene as Chairman of the Melbourne International Jazz Festival from 2003 to 2005 and Artistic Director from 2006-2008.
Xenia's Violin Triumph





7th December 2009 - Views: 941

The 18 year old Bachelor of Music student won the supreme award for orchestral musicians 16-25 years after an event lasting seven days and involving 50 contestants and 65 recitals to choose the three finalists.
On The Way - A Splendid Year Of Music





6th December 2009 - Views: 796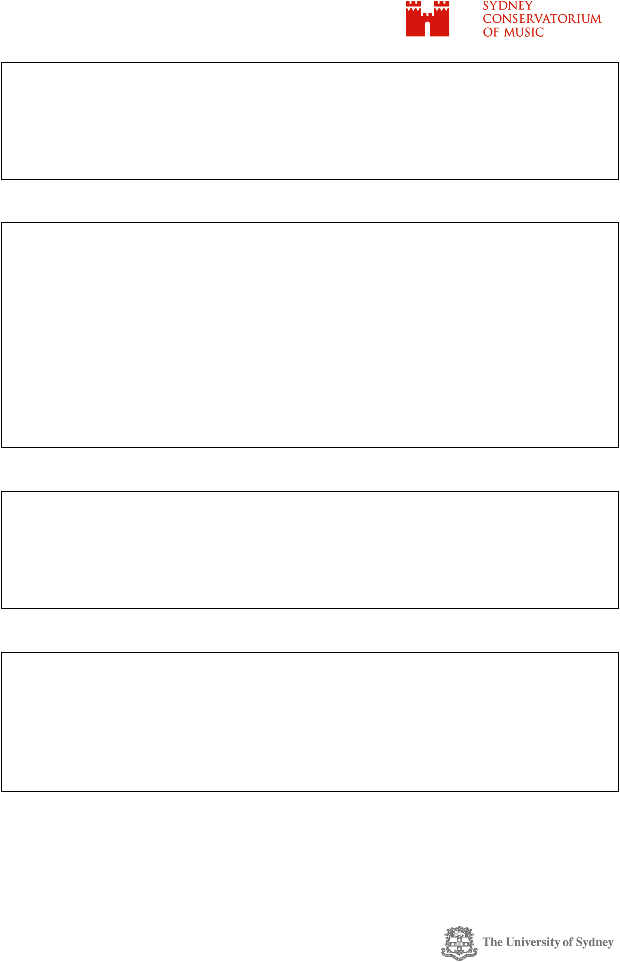 There will be no stopping the music at the Sydney Conservatorium of Music in 2010. Next year's Concert Program – to be officially released this week - outlines more than 140 free and ticketed events – and reaches out beyond Sydney to national and international audiences.