International
Press Releases & Articles 66 - 70 of 245
Expert Comment On Afghanistan Troop Surge





2nd December 2009 - Views: 518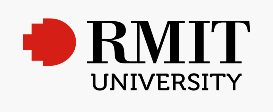 US President Barack Obama has announced plans to send 30,000 more soldiers to Afghanistan in a new six-month troop surge.
Disability Day





2nd December 2009 - Views: 552

"On December 3 every year, International Day of People with Disability is celebrated worldwide, recognising the achievements and contributions of people with disability," RTA Director of Corporate Services Richard Boggon said.
Lowy Institute China Poll





1st December 2009 - Views: 574

Of five countries, the United States is seen as posing the greatest threat to China's security.
Iso/iec 20000 Candidates Receive Credit In Itil V3





1st December 2009 - Views: 441

The skill-based broad approach to IT frameworks has earned EXIN's ISO/IEC 20000 certification program an official status within ITIL V3 Qualification Scheme.
Permits Foundation Petitions Indian Government To Grant Expatriate Spouses Easier Access To Work





30th November 2009 - Views: 511 Permits Foundation, an international non-profit corporate initiative, has initiated a campaign directed at changing the existing laws on employment rights for expatriate spouses through an improved visa regime for those on intra-corporate transfers.