International
Press Releases & Articles 151 - 155 of 245
Protesters Ask Iran Ambassador To Defect





13th January 2010 - Views: 760

In streets across Iran, on rooftops late at night and city walls, the cry now is "Death to Khamenei!" and "Death to the dictator!"
Expert Comment On Sri Lanka And The Tamil Tiger "threat"





13th January 2010 - Views: 693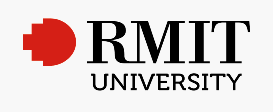 RMIT University academic Dr Martin Mulligan says the Australian and Sri Lankan governments must be generous in their treatment of people with connections to the Tamil Tigers to avoid creating the conditions for a re-emergence of the insurgency.
Octapharma Receives Orphan Drug Exclusivity Approval For Wilate(r) - The First Replacement Therapy D





13th January 2010 - Views: 760 Octapharma AG, one of the largest plasma products manufacturers in the world, today announced that it has received orphan exclusivity approval for wilate(R) from the U.S. Food and Drug Administration (FDA).
Iraq Joins Global Transparency Effort





12th January 2010 - Views: 710

The Revenue Watch Institute today congratulated the Government of Iraq as it joined the Extractive Industries Transparency Initiative, taking a historic step toward the efficient and open management of its oil industry.
Mobile Kid Power Strongest In Western Europe, Pyramid Says





12th January 2010 - Views: 715

Room for Improvement: Young Europeans Pursue the Killer Mobile App explores the differences between mobile application adoption trends of WE and CEE mobile youth markets.