International
Press Releases & Articles 176 - 180 of 245
Seoul To Hold Seoul Snow Jam And Fis Snowboard World Cup Big Air





11th December 2009 - Views: 674

Gwanghwamun Square in downtown Seoul is ready to be transformed into a venue for winter festivities, accommodating Seoul Snow Jam, the fourth in the "Seoul Dream Series" which is designed to celebrate the dedication of the city's new landmark square.
Eantc, Ancotel & Light Reading Announce World's Most Advanced Carrier Ethernet Interconnect Test & D





10th December 2009 - Views: 731 The pilot testing program is scheduled to be organized in January. Service providers looking to evaluate their Carrier Ethernet services interconnections in a public, independent, multi-party effort can register with EANTC for the pilot test campaign.
Towards Global Reconciliation - Middle East Summit 2





10th December 2009 - Views: 693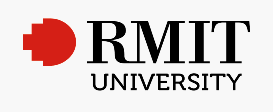 An international summit bringing together more than 300 reconciliation experts from around the world to tackle global cultural, racial, religious and political difference will be held in Amman, Jordan, from Monday.
Infinity Group Portfolio Company Power Paper And Ge Collaborate To Develop Self-powered Oled Lightin





10th December 2009 - Views: 714 Power Paper, an Infinity Group portfolio company, and GE Global Research, the technology development arm for the General Electric Company (NYSE: GE), announced today that the companies have signed an agreement to jointly develop self-powered OLED lighting devices.
Tandberg Movi Pc Video Conferencing Breaks Down The Barriers To Mobile Collaboration 3





9th December 2009 - Views: 703 Today, TANDBERG announced new advanced capabilities for Movi, its business-quality PC video solution, for collaboration without boundaries.