Ethnic
Articles & Press Releases - Wednesday, Dec 6th 2023
Multicultural news, cultural events and assistance for non-english expatriates.
Alert: Tackling Risk Of Diabetes In Ethnic Communities 13th October 2010

Diabetes is at epidemic proportions in Australia, and the highest rates are shown in particular ethnic groups such as those born in South East Europe, Africa and the Middle East, where hospitalisation rates are 10% higher than among Australian born.
Ethnic Stereotyping By The Media Is Harmful 17th August 2010 The United Australian Lebanese Movement (UALM) condemns the recen t wave of stereotyping of the broader Australian Lebanese community through constant references to ethnicity in reports related to the Chaouk Family.
My Big Fat Greek Kitchen Rules Paniyiri 6th May 2010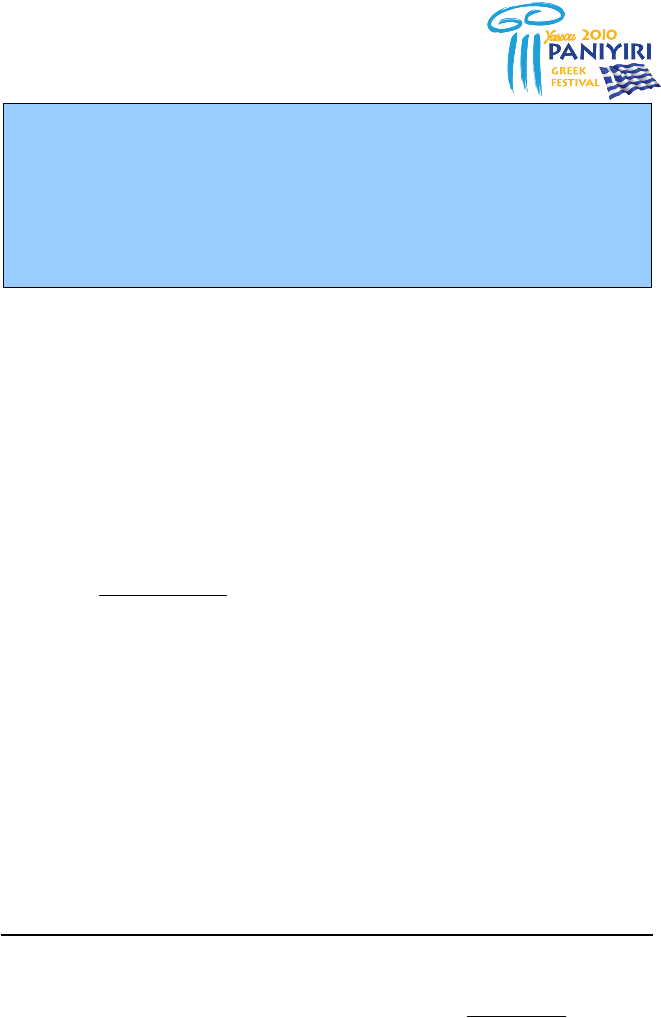 Paniyiri Greek Festival is Queensland's signature celebration of all things Greek and the state's largest cultural festival. The event will be held from Friday May 21 to Sunday May 23 at Musgrave Park and The Greek Club in South Brisbane.
Tasmania Celebrates Harmony Day 2010 19th March 2010 In Tasmania, more than 200 Harmony Day events have been registered at such far-flung locations as Glenorchy, Devonport, Launceston, Newnham and Hobart.
Gillard Lends Support To Ethnic Small Business Owners 8th January 2010 The Acting Prime Minister Hon Julia Gillard MP today joined with the Council of Small Business of Australia (COSBOA) to promote services providing support for small business owners who do not speak English as a first language.
We Are One Project To Empower Migrant Youth 2nd December 2009 A new project entitled We Are One will empower and engage Arabic-speaking youth in Melbourne's north western suburbs, the Parliamentary Secretary for Multicultural Affairs and Settlement Services, Laurie Ferguson, announced today.