Art
Press Releases & Articles 186 - 190 of 213
Free Public Art Lecture





14th July 2010 - Views: 1062

Using found materials including discarded fencing wire, rusted tin and weathered iron, Connelly-Northey practice is ecologically sound and references the traditional grass and sedge weaving techniques indigenous to the women of the Mallee and the Riverina.
Art Gallery Brings Koorie Culture To Mainstream Melbourne





7th July 2010 - Views: 954 A group of 21 hand-picked local and interstate Indigenous artists will showcase their art at Victoria's next PaRing Gallery exhibition, hosted by the Toyota Community Spirit Gallery.
Toledo Museum Of Art Names New Director





1st July 2010 - Views: 1300

The Toledo Museum of Art announced today that Brian P. Kennedy, director of the Hood Museum of Art at Dartmouth College, has accepted the position as the Museum's ninth director with a start date of September 1.
Indigenous New World Art Comes To Melbourne





16th June 2010 - Views: 980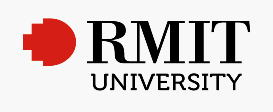 Supported by the RMIT University's Design Research Institute, RMIT's School of Art Artist-in-Residency Program and the City of Yarra, the project explores the cultural similarities and differences of three "New World" countries, Australia, Mexico and Canada.
Valentino Retrospective To Show Exclusively In Brisbane





1st June 2010 - Views: 940 Queensland Art Gallery Director Tony Ellwood said 'Valentino, Retrospective: Past/Present/Future' incorporated a stunning array of Valentino Garavani's haute couture designs from the late 1950s through to his final collection in January 2008.