Art
Press Releases & Articles 191 - 195 of 213
World Cup & Largest International Fine Art Collaboration In History





25th May 2010 - Views: 562 Chris Wake, from Adelaide Hills, has finished her painting titled "Cockatoo At The Great Debate" which has now been approved by FIFA as part of the Collection.
Rmit Art On Show At Shanghai World Expo





17th May 2010 - Views: 606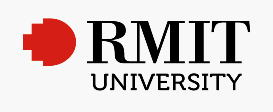 Transdisciplinary Art and Sound in Public Space Project ( Meridians ) is a satellite site showcasing Victorian arts and culture through public art.
Caravaggio's Friends And Foes: A Major Loan Exhibition At Whitfield Fine Art





12th May 2010 - Views: 622

The exhibition will provide fresh insight into Caravaggio himself and provide a re-assessment of the work of artists whose lives were touched by his genius.
Artnet Auctions Launches Modern And Contemporary Sale





12th May 2010 - Views: 613

Artnet Auctions offers continuous online auctions of fine art, prints and photographs. Beginning May 11, artnet Auctions will present 60 modern and contemporary works of art by artists including Damien Hirst, Alberto Giacometti, Pablo Picasso and Andy Warhol.
Artnet Auctions: Masters Of Photography





16th April 2010 - Views: 635
Starting April 15, artnet Auctions will present 275 exquisite photographs by artists from Berenice Abbott to James Van Der Zee in a special sale that ends April 29th.