Entertainment
Press Releases & Articles 296 - 300 of 425
Tropwest Winner Gets Ready For Tropfest





22nd October 2009 - Views: 958

TropWest is an annual event that fosters emerging filmmakers from Western Sydney by awarding a scholarship and creating a forum where they can interact with industry professionals one-on-one.
B105's Hot Mumma's To Be Set On Fire On Thursday





21st October 2009 - Views: 853 B105 breakfast gal Camilla is almost through a week of EXTREME MUM stunts, aiming to break the stereotype that says once you are a mum you shouldn't do extreme activities!
Missing Marketing Spells Minor For Oz Films





20th October 2009 - Views: 793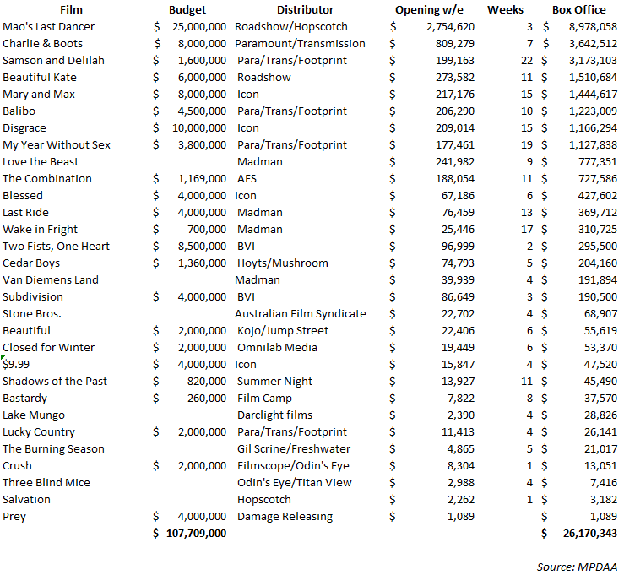 The bulk of contemporary Australian films are not the types the majority of Australian (or international) audiences will pay to see, and filmmakers are not in tune with what consumers and audiences want, claims producer and consumer marketer Martin Walsh.
Kamahl Celebrates 50th Anniversary Of His First Tv Appearance On Adela





19th October 2009 - Views: 721

This week, Channel 9 in Adelaide is celebrating the fiftieth anniversary of the first Adelaide Tonight Show. The show was a remarkable one, especially for a terrified, shy, young, slender, Malaysian-born student/singer with an inferiority complex who was plucked from obscurity to sing two songs on the night.
Get The Best Seat In The House With Moshtix!





17th October 2009 - Views: 648

Electronic ticketing company, moshtix today launched a new platform MOSHTIX RESERVED, enabling it to sell tickets for allocated seating events.