Entertainment
Press Releases & Articles 241 - 245 of 425
Australian Audiences Love Sex....and The City





10th June 2008 - Views: 550

On 452 screens nationally SEX AND THE CITY took a smashing $ 9,498,751 over the Queen's Birthday weekend (Thursday–Monday inclusive).
Deepend For Sony Bmg





12th June 2008 - Views: 564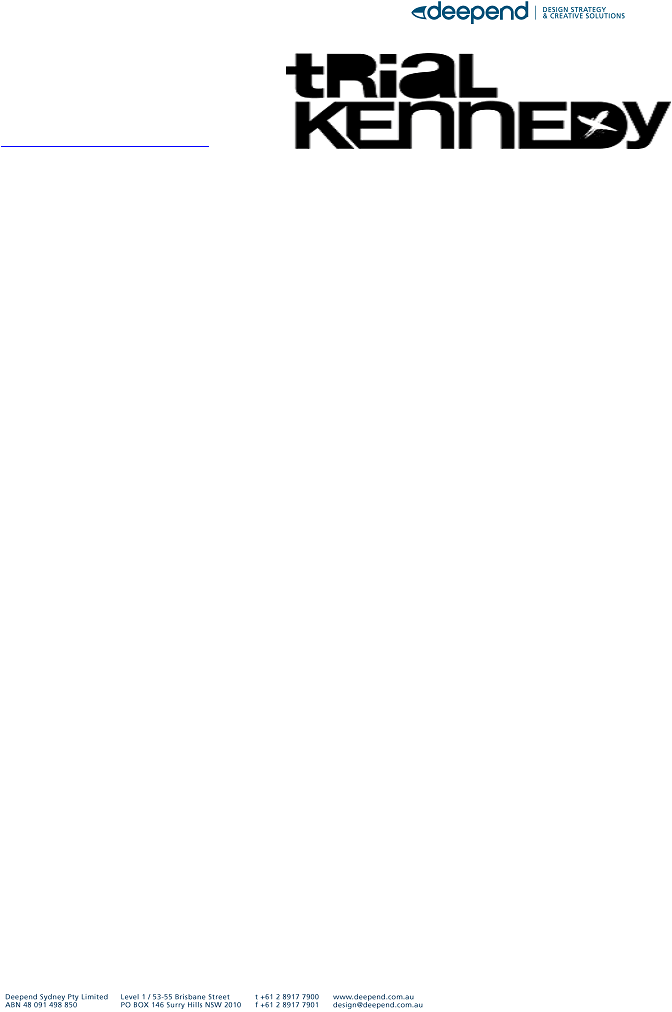 "Bringing such a complex illustrated world to life was a fantastic challenge. Shooting the band on green screen to later integrate them into the animation added an extra dimension.
Exclusive "Picasso & His Collection" Exhibition Opens At Goma





7th June 2008 - Views: 537 For the first time outside Europe, `Picasso & his collection' is showing exclusively in Brisbane and features more than 100 works from Picasso's own art collection, along with more than 80 works by the artist himself and documentary photographs.
One Bourke Street At Melbourne's The Hotel Windsor; City's Newest Events Facility Sparkles With Spac





4th June 2008 - Views: 438

The 536-square-metre site features the high ceilings, expansive windows and impressive views of Victoria's Parliament House that have delighted visitors to the Hotel Windsor for decades but has been enhanced with harmonious up-grades that include advanced support for meetings and conferences, sophisticated lighting and polished timber panelling.
Zaia -- The First Cirque Du Soleil Show In Macau Opens At The Venetian Macao-resort-hotel This Summe





30th May 2008 - Views: 503

ZAIA was unveiled today as the name of the very first permanent Cirque du Soleil production set to open in Asia.