Art
Press Releases & Articles 16 - 20 of 213
Shelter: On Kindness - Free Public Talk





19th October 2009 - Views: 524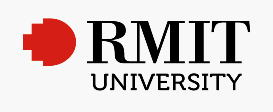 Artists, architects and participants from the critically acclaimed RMIT Gallery exhibition Shelter: On Kindness – part of the Melbourne International Arts Festival –will give a free public talk this week at Federation Square.
What's Eating You?





13th October 2009 - Views: 562 Diseases and pathogens tear through society; today's swine flu is yesterday's bird flu.
New Exhibition Sheds Light On The Emotional Legacy Of The Holocaust





9th October 2009 - Views: 608 Out of the Dark brings together a selection of artworks made by survivors and children of survivors of the Holocaust.
The International Aperture Awards 2009





6th October 2009 - Views: 582 The 2009 International Aperture Awards is the world's most prestigious international online photography competition. This year a total of USD$88,000 in cash and prizes is on offer!
Queensland Design Receives Top Accolades At Qdos Awards





5th October 2009 - Views: 1084 The overall winners for the Queensland Design on Show (qdos) Awards were unleashed at a Cocktail Event at the QUT Theatre Foyer, Gardens Point Campus in Brisbane on Friday night.