Art
Press Releases & Articles 26 - 30 of 213
Outstanding Art Researchers Graduate From Rmit





28th August 2009 - Views: 555

Three outstanding PhD researchers will collect their degrees from RMIT University, Melbourne, Australia, at a special ceremony in Hong Kong on Sunday.
The Age Book Of The Year Winner Announced





21st August 2009 - Views: 515

Amsterdam won the fiction award and overall book-of-the-year award, worth a total of $20,000, for Things We Didn't See Coming .
Focus On Student And Alumni Art At Open Day





30th July 2009 - Views: 543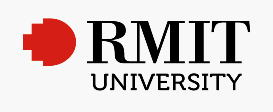 Both Australia and France are leaders within contemporary musical discourse advocating an exciting range of auditory experiences that critically and aesthetically engages the listener.
Alcoa's Gift To Victoria Community





28th July 2009 - Views: 541 Alcoa of Australia continues giving away its $3 million corporate art collection to galleries and health care organisations across the country, with the Melbourne Royal Women's Hospital and the Geelong Gallery the latest to benefit.
Authors Share Stories On How Words Can Change Worlds





10th July 2009 - Views: 500

As part of Canberra's literary long weekend, the Museum of Australian Democracy in partnership with the ACT Writers Centre will present a series of talks about the power of words in affecting change in the world.