Food Beverage
Press Releases & Articles 181 - 185 of 262
Acer Arena Tops In Event Catering





26th October 2010 - Views: 848 Acer Arena won the prestigious awards of National Caterer of the Year and Venue Caterer of the Year . Acer Arena conducts the catering operations in-house, which is standard practice for its venue operator, AEG Ogden.
Family Winery Recognised At Prestigious Environmental Awards





19th October 2010 - Views: 689 Taylors Wines has been announced as a winner at the 2010 Banksia Environmental Awards, for the Leading in Sustainability Award in the small to medium enterprise category.
India's Processed Food Industry Under The Spotlight





19th October 2010 - Views: 694

India's processed food industry is undergoing major developments as a result of government endorsement schemes and capital investments.
World First: Bottle Of Whisky Sold For Six Figure Sum





14th October 2010 - Views: 702

The first bottle of whisky in the world to break the six figure price barrier was revealed today by The Dalmore distillery which has sold two bottles for GBP100,000...each.
Another Bumper Month For Restaurants, Cafes And Caterers





5th October 2010 - Views: 722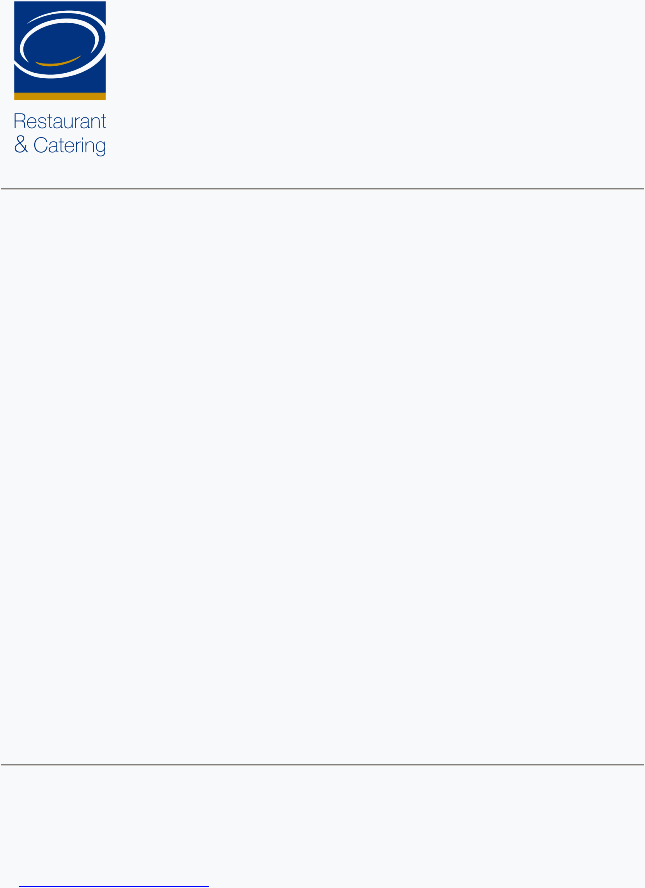 Australian Bureau of Statistics Retail Trade data, released today, shows that August was yet again a record month for Australia's restaurants, cafes and caterers. Turnover in August 2010, for the industry, was a whopping 19.3% up on August 2009, making August the second highest turnover month ever (second only to December 2009).