Food Beverage
Press Releases & Articles 176 - 180 of 262
Fisa 2010 To Be The Largest Show In 15 Years





4th August 2010 - Views: 807 FiSA South America, Latin America's largest and most comprehensive event for the food ingredients sector, takes place in Sao Paulo on September 21-23.
Fi Asia Philippines - A New Opportunity For The Regional Food Industry





8th June 2010 - Views: 813

The first Food Ingredients Asia show ever held in the Philippines will give the domestic food industry greater access to much needed ingredients and technology from around the world.
School Canteens Given 'green' Makeover





29th March 2010 - Views: 858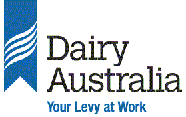 Glenys Zucco, Dietitian, Dairy Australia, says, "School canteens play a critical role in educating students to make healthy food choices, and theme days are a fun and novel way of doing this.
Lcbo Introduces Live Online Bidding For Hong Kong Customers At Vintages Fine Wine Auction November 1





8th November 2010 - Views: 1488

The LCBO and Waddington's Auctioneers are inviting wine enthusiasts from around the world, and new customers from Hong Kong, to bid live over the Internet during this year's Vintages Finest and Rarest Wines Auction being held November 12-14 at Waddington's Galleries in Toronto.
Largest Private Collection Of Wine Ever Offered At Auction In Australia On Sale





8th November 2010 - Views: 1459 One of Australia's most significant and valuable private wine collections, valued in excess of $1 million, may be facing imminent consumption when it goes on sale tomorrow.