Media
Press Releases & Articles 121 - 125 of 167
Bloomberg Television Covers China During Olympic Games





1st August 2008 - Views: 812 Special coverage related to the Olympics will explore the impact of lower-than-expected tourism leading up to the games, the development of China's culinary industry, China's ongoing environmental challenges, efforts to clean up Beijing's air and the transformation of Shenyang from the second most polluted city on earth to an Olympic host site where the air is cleaner than Beijing's.
Aap Announcement





22nd July 2008 - Views: 1060

Australian Associated Press has appointed Mike Osborne to the new position of Editor, effective October 2008. Mr Osborne has been the AAP Head of Sport and Racing for the past four years.
Two More Charged Over Pay Tv Piracy Scam





15th July 2008 - Views: 845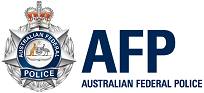 In April, the Australian Federal Police (AFP) seized hundreds of fake pay television encryption cards and set-top decoders in Victoria, NSW and Queensland after a six-month investigation.
Shipping Digest's William Armbruster Wins Silver Award In 2008 Tabbies





10th July 2008 - Views: 755 Commonwealth Business Media is proud to announce that William Armbruster, editor of Shipping Digest, won Silver in the 2008 Tabbie Award. Armbruster won the Silver award in the Editor's Column category for "Commerce with Cuba," which was published in the April 9, 2007 issue of Shipping Digest. The award-winning editorial presents the case for lifting the US trade embargo against Cuba. William Armbruster has been the editor of Shipping Digest since January 2004.
Nowpublic's South Asia Bureau Chief Sanjay Jha Wins Prestigious U.s. Journalism Award





4th July 2008 - Views: 949 First Indian Ever To Win A Loeb Award NowPublic ( http://www.nowpublic.com/) , the world's largest participatory news network, today announced that its own South Asia Bureau Chief, Sanjay Jha, is the first-ever Indian to win a Loeb Award, one of the highest honors in American business journalism.