Entertainment
Press Releases & Articles 336 - 340 of 425
Shorts To Hit New Heights In 2011





2nd September 2010 - Views: 881 A new venue, additional sponsors, an indigenous filmmaker award and the acceptance of entries from filmmakers from other Asia Pacific countries will be the highlights of the 2011 Shorts Film Festival.
Adelaide's Biggest High Tea Party





27th August 2010 - Views: 1094

The High Tea Party is held nationally throughout the year, including – Sydney, Brisbane, Melbourne and now, Adelaide.
Expert Comment On Digital Tv





26th August 2010 - Views: 973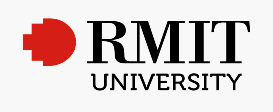 Channel Eleven's youth-oriented programming will include Ten stalwarts, the Simpsons and Neighbours.
We Tv Asia Premieres 'tabatha's Salon Takeover' In Stunning Hd





24th August 2010 - Views: 835

Shot entirely in high definition, this series features the straight-talking, perfectly coiffed Tabatha Coffey ("Shear Genius"), as the stylist lends her expertise, sound advice and no-nonsense approach to help desperate salon owners turn their struggling businesses around. "
Sony Classical Releases Lang Lang 'live In Vienna' On August 24





24th August 2010 - Views: 851 Sony Classical is proud to announce its debut release "LIVE IN VIENNA" from one of the most thrilling and inspiring musicians of our time, the world-renowned pianist LANG LANG.