Entertainment
Press Releases & Articles 376 - 380 of 425
The 2010 Helpmann Awards





11th May 2010 - Views: 941 In 2010, the Helpmann Awards will celebrate its 10th year with lively celebrations, recognising excellence and achievement in Australian live performance, to be held at the Sydney Opera House on Monday, 6 September.
Tickets On Sale Tomorrow For Disney On Ice 2010 In Brisbane





9th May 2010 - Views: 980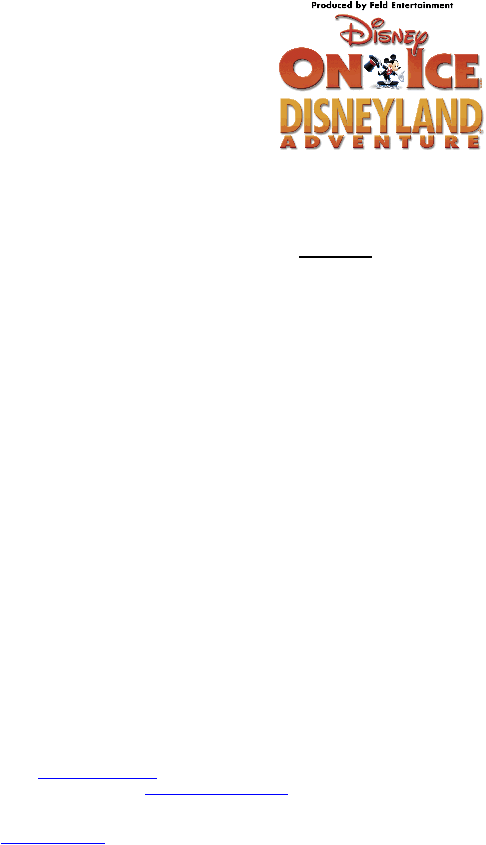 From June 16 to 20 this year, the Disney On Ice all star cast will take over the Brisbane Entertainment Centre with the extravaganza Disney On Ice presents a Disneyland® Adventure.
Celebrities Attend Toyota Fashion Party In Bondi





7th May 2010 - Views: 1333

To celebrate the Australian launch of their all new urban utility vehicle the 'RUKUS', Toyota invited leading Australian fashion designers Fernando Frisoni and Kirrily Johnston to each take one of the RUKUS automobiles and make it their own.
Press Release: The Ultimate Board Game Unscripted Closes This Weekend





6th May 2010 - Views: 909 The cast includes all four members of the NSW team from the Theatresports National Championships, and, on closing night, Jordan Raskopoulos from Axis of Awesome (as recently tweeted by Ashton Kutcher).
Australia's Hottest New Author Coming To Sydney





4th May 2010 - Views: 949

Poised to be Australia's own Helen Fielding or Lauren Weisberger, Lia is set to release her first novel with Simon & Schuster in July. Her story is truly a publishing fairytale; she simply sent in a manuscript called Ruby White where it landed in the slush pile and was pulled, praised, passed around, and published.