Entertainment
Press Releases & Articles 416 - 420 of 425
Dating, Daddydom & Delirium





14th October 2010 - Views: 1034

In a society where fertility issues are as common as they are heartbreaking it is not everyday where we find one laughing through this plight. Having lost up to ten potential pregnancies along the way Luke and Susie Holt still find a way to laugh through the tears.
Media Conference & Photo Opportunities: Sydney Motor Show Opens Friday





14th October 2010 - Views: 880 The Australian International Motor Show is the largest in the southern hemisphere and will showcase a number of WORLD PREMIERES as well as more than 40 new local reveals.
Cirque Du Soleil Returns To Australia With Saltimbanco (tickets On Sale Monday October 18 In All Mar





12th October 2010 - Views: 1193 Cirque du Soleil is returning to Australia for a national five month tour of Saltimbanco, one of the company's most loved classic shows. The Saltimbanco tour will commence in Perth on 21 April 2011 and then travel on to Melbourne, Sydney, Brisbane and Adelaide with limited seasons in each city.
Morgan And Bentley Debuts At Motorclassica





11th October 2010 - Views: 883 Legendary British car manufacturers Morgan and Bentley will present major new model debuts at Motorclassica, the Australian International Concours d'Elegance and Classic Motor Show in Melbourne next week.
Exclusives: Abbie Cornish's Sister On Tv, Jane Hall Quits Neighbo





10th October 2010 - Views: 2164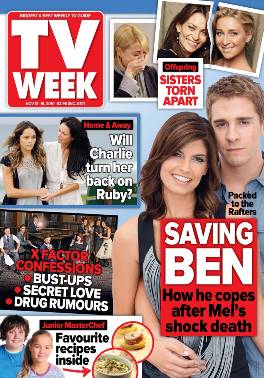 Neighbours has been dealt a massive blow , with two of its leading cast members calling it quits on the long-running soap. After only six months playing single dad Declan Napier, Erin Mullally, 20, has announced he's leaving, along with his on-screen mother, Jane Hall.