Entertainment
Press Releases & Articles 386 - 390 of 425
Australian Writer Shane Worrell Releases Tom Climbs The Fence





12th April 2010 - Views: 1476 An honest, raw story of how drug addiction affects not just the user but also those around them, Tom Climbs the Fence is told from the perspective of a neighbour and close friend trying to understand and ultimately save a lifelong friend from heroin.
In Search Of My Father: The Journey Of A Child Holocaust Survivor





9th April 2010 - Views: 926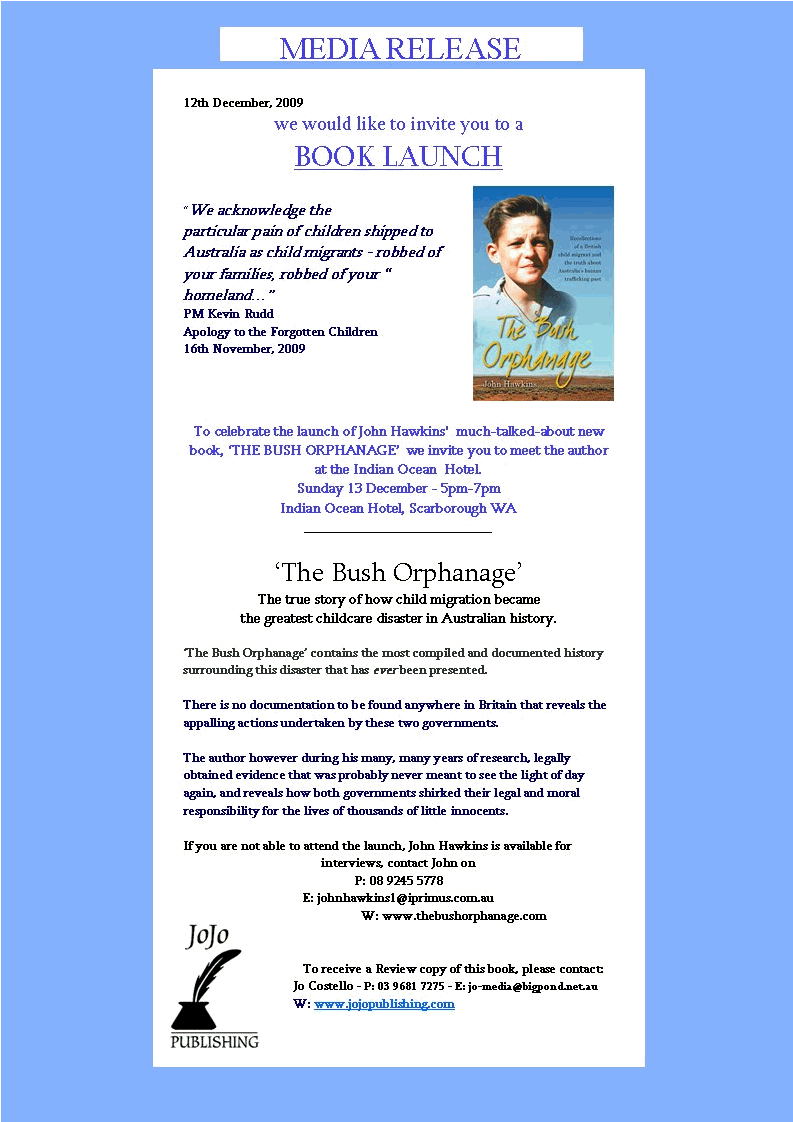 Paul's journey resurrected his own terrifying childhood memories of the Holocaust…the suffering, hiding, incarceration, being arrested and deported, and ultimately his survival. Only 7% of Jewish children in Europe survived the Holocaust and Paul Drexler was one of those survivors.
Theatrical Event Of The Year Hits Brisbane





6th April 2010 - Views: 1150 A national tour of Bell Shakespeare's 20th anniversary production of King Lear, billed as the biggest event in Australian theatre in 2010, will launch a three week Brisbane season at QPAC from 5 May.
Giant Mcdonald's Playland Takes Over Circular Quay Sydney





29th March 2010 - Views: 1104

The Playland has been opened up for the playing pleasure of more than 300 everyday Australians on Monday 29 th and Tuesday 30 th March as part of the filming of a McDonald's TV commercial.
Rapidtainment Ag And High-tech Grunderfonds Invest In Sevenload Founders' Social Web Game





27th March 2010 - Views: 876

UP Web Game GmbH, a United Prototype project, is happy to welcome Swiss RapidTainment AG and German High-Tech Grunderfonds (HTGF) as new investors and shareholders.