International
Press Releases & Articles 126 - 130 of 245
Acision Recognised As Number One Enabler Of World's Leading Messaging Service





8th February 2010 - Views: 586 Acision, the world's leading messaging company, today announced its leadership in SMSC, the architecture behind the world's number one mobile data service, as calculated by Informa Telecoms & Media.
Gusmao Government Continues To Whitewash Corruption





8th February 2010 - Views: 554 Mr Gusmao told the Dili newspaper Suara Timor Lorosae on February 3 last: "The opposition parties should present evidence of corruption to the anti corruption commission (KAK) and should not use it to damage the Government's image."
Scintera Announces Availability Of Breakthrough Power Amplifier Linearization Soc





4th February 2010 - Views: 613 Scintera Networks, Inc., a leading provider of semiconductors for wireless communications, today announced the general availability of its SC1887: Adaptive RF Power Amplifier Linearizer (RFPAL) system-on- chip (SoC).
Us-russia Nuclear Arms Pact: Expert Comment





3rd February 2010 - Views: 1220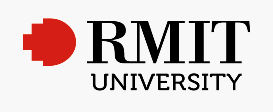 "This news is particularly welcome on the day the Global Zero conference of 200 high-profile international political, military, business, and faith leaders opens in Paris.
Platform For The World's First Floating Island To Be Launched In Seoul's Hangang





3rd February 2010 - Views: 562

The launch will take place on February 6 at river terrace near the southern end of the Dongjak Bridge where the platform has been assembled.