International
Press Releases & Articles 141 - 145 of 245
Mobixell Networks Acquires 724 Solutions To Create Leading Company In The Mobile Internet And Mobile





22nd January 2010 - Views: 585 Mobixell Networks, a leading provider of mobile multimedia and advertising solutions, announced today the acquisition of mobile internet company, 724 Solutions.
Obama And The Lessons Of Massachusetts: Expert Available For Comment





21st January 2010 - Views: 648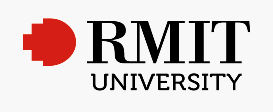 The Obama Administration has suffered a major political blow after the Republicans won Ted Kennedy's Senate seat in Massachusetts yesterday, a year after President Barack Obama came to office.
Dedicated Fan Gets Eurail Tattoo To Realize 80-year Old Parents' Dream





21st January 2010 - Views: 645

"My name is Grant Burton and I'm from Australia and I have my parents' 40th Wedding Anniversary coming up soon." This is Burton's introduction to Eurail.Com of his long treasured dream: allowing his parents to travel through Europe one last time.
Malaysian Prime Minister Receives Saudi Arabia's Highest Award By Saudi King Abdullah





20th January 2010 - Views: 565 Notable leaders who received the award in the past include President Barack Obama of the United States and Russian Prime Minister Vladimir Putin.
Mobile Social Community Mig33 Sees Fast Growth In Messaging, Virtual Gifting After Launching New Soc





19th January 2010 - Views: 571 mig33, the world's largest mobile-first community, today announced exceptional growth of -- and activity within -- its global community and the release of several new features designed to strengthen its position as the fastest-growing mobile Social Entertainment Service (SES) in emerging markets.