Media
Press Releases & Articles 96 - 100 of 167
2009 Asc Media Awards





4th December 2009 - Views: 757

"Les is synonymous with Australian sport and has made a significant and influential contribution to sports journalism for more than 30 years," Mr Miller said.
Boral's Dirty Tricks Campaign: Expert Available For Comment





30th November 2009 - Views: 777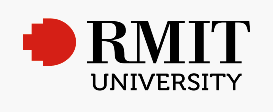 In today's Australian Financial Review, Boral subsidiary Midland has run a full- page advertisement, apologising for engaging a PR company to undermine a rival brickworks in Perth.
Media Awards For Positive Ageing





23rd November 2009 - Views: 1205

"Since 1994, OPSO has aimed to improve the public perception of ageing by rewarding the media when they portray older people as positive, active, stimulating, experienced and valuable members of our society.
Australian Associated Press Ceo To Step Down In New Year





12th November 2009 - Views: 868

Australian Associated Press announced today that Chief Executive Officer Clive Marshall will leave the company at the end of January 2010 following his appointment as Chief Executive Officer of the Press Association Group in London.
Prpr Signs Professional Tennis Player Mark Philippoussis As The Exclusive Global Press Agency For Al





27th October 2009 - Views: 719

PRPR has signed an exclusive press agreement with Australian Professional Tennis Player, Mark Philippoussis.