Entertainment
Press Releases & Articles 411 - 415 of 425
The First International Sci-fi Mystery Web Series - Overturn





13th May 2011 - Views: 3006 "Overturn" the first international sci-fi mystery debuts online
Bradman To Play At Bird In Hand Winery





20th October 2010 - Views: 1978 The unique concert format includes a shared table meal, ultra-premium Bird in Hand wines and will be held in the original barrel cellar amongst French barriques and museum collection wines.
Japan Receives Four Nomations In The 4th Annual Asia Pacific Screen Awards





18th October 2010 - Views: 903

Japanese films have received four nominations in the 2010 Asia Pacific Screen Awards, the region's highest accolade in film, including three nominations in the Best Animated Feature Film category for films from renowned animation studios Production I.G, Shochiku and Sunrise.
Sony Foundation To Rock Woolloomooloo Wharf For Charity This Thursday Lunchtime





18th October 2010 - Views: 1175 A packed schedule of entertainment has been arranged for the afternoon, with performances from leading Sony Music artists including three time ARIA nominee Kate Miller-Heidke, X Factor judge Guy Sebastian, 2009 Australian Idol Stan Walker and 2010 Australia's Got Talent winners Justice Crew.
Tv Week Exclusives: First Pics Of Ray Meagher In Priscilla And Death In The Fami





17th October 2010 - Views: 2801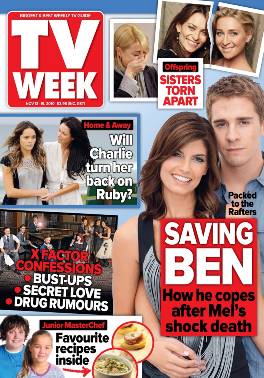 Former Neighbours star and Sea Patrol regular Kristian Schmid opens up for the first time about playing the role of Alex Barton, who suffers from cerebral palsy, on Aussie drama Packed To The Rafters. "The pressure for me is great," he tells TV WEEK.