Food Beverage
Press Releases & Articles 236 - 240 of 262
2010 Premier's Nsw Exporter Of The Year





29th October 2010 - Views: 824 Westend Estate Wines has been named 2010 Premier's NSW Exporter of the Year, collecting the agribusiness award at the 2010 NSW Premier's Export Awards.
Media Statement: A Better Deal For West African Cocoa Farmers





28th October 2010 - Views: 888

According to Stephen Knapp, Executive Director Fairtrade Australia New Zealand, this move by Arnott's is a win for the cocoa farmers of West Africa.
World First Carbon Reduction Labelled Wine To Enter The Australian Market





28th October 2010 - Views: 783

Australian wine consumers will shortly be given the option to purchase wine detailing its carbon footprint with today's announcement of certification for Mobius Marlborough Sauvignon Blanc.
Murray Goulburn Co-op Step-up 2010/11





27th October 2010 - Views: 1396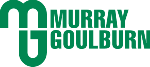 In his statement to suppliers Managing Director Mr Stephen O'Rourke advised of a price increase of $0.25/kg protein and $0.10/kg butterfat for milk supplied across the 2010/11 season.
Australian Athletes Continue To Achieve With Tahitian Noni Bioactive Beverages





26th October 2010 - Views: 909 Emily Rosemond achieved a bronze medal in women's sprint cycling at the 2010 Commonwealth Games in Dehli. Emily survived a case of "Dehli Belly" to come back and win a medal for Australia.