Fashion
Press Releases & Articles 61 - 65 of 103
A Dress Sock That Is Good For You?





21st April 2010 - Views: 1008

From the underwear brand that brought men the health-improving Core Precision™ Undershirt, comes technical "health-wear" for the feet.
Natalia Vodianova And Etam: An International Love Story





6th October 2010 - Views: 945

The Etam muse, designer of two lingerie collections a year and Russian top model, Natalia Vodianova, is continuing her collaboration with the French brand.
Switchflops Beach Stunt





4th November 2010 - Views: 1168 Summer means sun, sand, surf and now Lindsay Phillips SwitchFlops the very latest must-have thong that will hit Noosa's main beach on Saturday.
Stella Mccartney For Target 1st Day In Stores





29th October 2010 - Views: 907 102 Target stores nationally today opened their doors for the launch of the latest Stella McCartney for Target collection, which this time includes accessories such as bags and belts.
Mapping Melbourne's Tailoring Diasporas





29th October 2010 - Views: 931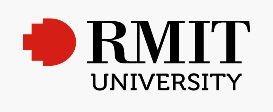 Lovers of history and style will have the rare chance to learn about Melbourne's tailoring diasporas in a special event next week, showcasing the work of RMIT University Bachelor of Design (Fashion) students.