Food Beverage
Press Releases & Articles 46 - 50 of 262
Global Beverage Players Keep The Faith In Bric Markets





17th September 2009 - Views: 514 Once touted as a unique combination of high growth markets, the BRIC nations of Brazil, Russia, India and China have enjoyed varying fortunes during the great economic downturn of 2009.
New Testing Option Extends Scope Of Food Safety Screening





16th September 2009 - Views: 599 The software allows MilkoScan(TM) analysers based on Fourier Transform Infrared (FTIR) technology to be programmed to give a warning of possible abnormalities in raw milk samples.
Aussie Drinks Company Voted World's Best New Juice - Beats Pepsico And Coca-cola





16th September 2009 - Views: 598

Innovative Australian food and beverage company Preshafood Limited has beaten entries from beverage giants PepsiCo and Coca-Cola, at the prestigious international Beverage Innovation Awards held at Drinktec in Germany overnight.
Aussie Company Takes Practical Approach In The Fight Against Obesity





4th September 2009 - Views: 1934 There is lots of talk about the Australian obesity epidemic, which has been fuelled in part by our increasing consumption of junk food, but one Aussie company is doing more than just talk in the fight against obesity.
Peter Lehmann Awarded Lifetime Achievement Award





3rd September 2009 - Views: 648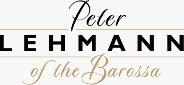 Winemaking is part science and part art. Peter has proven a master of both, but the art of Peter Lehmann is not exclusive to winemaking. He and wife Margaret are also true friends of the artist.