Food Beverage
Press Releases & Articles 141 - 145 of 262
Vegetable And Potato Industry Convention To Be Held By Ausveg In May 2010





24th November 2009 - Views: 654

AUSVEG will hold a National Convention, Trade Show and National Awards for Excellence at Conrad Jupiters on the Gold Coast, Queensland from the 27th to 30th of May 2010.
Fisherman's Friend Press Release





23rd November 2009 - Views: 711 Reports have recently emerged from the UK that consumers have been buying up the FISHERMAN'S FRIEND ® Strong Menthol and Aniseed product because they think that it might cure swine flu.
Ausveg Concerned About Health Risks Associated With Rising Imports





20th November 2009 - Views: 668

The AUSVEG CEO went on to explain falling prices partnered with rising input costs are making it difficult for Australian vegetable growers to compete with cheap imported products.
'best Of The Best' Unveiled: Chardonnay And Shiraz Crowned Australia's Fines





19th November 2009 - Views: 604 The results of Australia's Number One wine show, the Vintage Cellars National Wine Show of Australia were announced in Canberra tonight with a $25 West Australian Shiraz and a $90 Chardonnay sharing the spoils.
Milk Triumphs In Teen Beverage Bmi Battle





19th November 2009 - Views: 754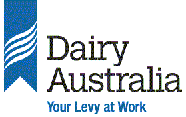 Researchers from the University of Minnesota's School of Public Health used data from Project EAT (Eating Among Teens), a 5 year study of eating patterns among 2294 adolescents, to examine the relationship between beverage intake and change in Body Mass Index (BMI).