Food Beverage
Press Releases & Articles 146 - 150 of 262
Mcdonald's Takes Out 'shame' Hat Trick In Food Marketing Awards





17th November 2009 - Views: 713 Children's health advocacy group The Parents Jury today announced winners of four 'Shame' categories for unhealthy food and drink marketing to children, and one Parents' Choice 'Fame' award for a campaign that promotes healthy lifestyles to children.
Qld Fbi Introduces A Valuable Resource For The Hospitality Industry





16th November 2009 - Views: 663 The official website of the Queensland Food and Beverage Industry (QLD FBI) will be re-launched at an industry event on Monday 30 November 2009, at Merlo Coffee headquarters in Bowen Hills.
Rmit Brings Food Security Issues To The Table





11th November 2009 - Views: 728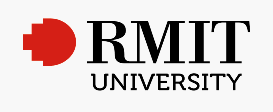 Industry experts, mentors and regional youth from RMIT's Next Generation: Rural Leaders' Network, and community members, will meet this Friday, 13 November.
Nsw Legislation Conflict Discriminates Against Nsw Liquor Stores





11th November 2009 - Views: 686 The Liquor Stores Association of NSW has sought the intervention of Premier Nathan Rees to resolve a serious conflict between two pieces of NSW Legislation, which discriminates against regular customers, staff and owners of NSW Packaged Liquor Stores.
Perk Up Your Tastebuds And Not Your Lunch





10th November 2009 - Views: 668 The world's largest processor of confectionery ginger is Australia's Buderim Ginger on Queensland's Sunshine Coast, which is working closely with the scientific world to unlock the secrets of this unusual looking rhizome or root that has been used as a traditional remedy for stomach upsets and motion sickness for thousands of years.