Art
Press Releases & Articles 36 - 40 of 213
Exhibition: Melbourne Hollow Ware 2009





2nd June 2009 - Views: 623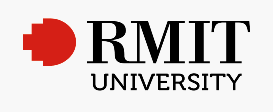 A mixture of personal philosophy and vessel making, Melbourne Hollow Ware explores how object-making engages the semiotics of manufacture and the immigrant of ideas to convey the settings of human identity and presence.
Fawcett Finds A Fabulous New Art Form - New Imaginism





2nd June 2009 - Views: 673

Fawcett brings an enviable reputation from within the art world, with an extensive list of artists, collectors, and sponsors he has collaborated with over 40 years to his name.
World Exclusive Exhibition Opens In Brisbane





29th May 2009 - Views: 590 Premier and Arts Minister Anna Bligh has opened a world-exclusive exhibition of American paintings from the Metropolitan Museum of Art, New York, in the refurbished Queensland Art Gallery (QAG).
A Collection Of Thoughts On Life, Art And Schizophrenia





29th May 2009 - Views: 677 This film documents one individual's journey with mental illness while highlighting his creativity and resilience. The film features Richard's art practices, artistic influences, relationships and activities, and includes interviews with the artist, his family and a colleague.
Rmit School Of Art Exhibition: Body





26th May 2009 - Views: 658

This hybrid media exhibition at RMIT University's Project Space / Spare Room gallery comprises sound performance, sculpture, photomedia prints, creative writing and sound and projection-based installation.