Art
Press Releases & Articles 111 - 115 of 213
Major Gordon Bennett Survey Opens At Goma





9th May 2008 - Views: 734 Complex and sometimes confronting paintings about Australian cultural identity and postcolonial politics feature in the major exhibition of Queensland artist Gordon Bennett's work opening at the Gallery of Modern Art (GoMA) tomorrow.
Media Alert - Exhibition Showcases Key Works Of Internationally Acclaimed Brisbane Artist





8th May 2008 - Views: 600 Gordon Bennett is an internationally acclaimed artist whose work challenges representations of Australian cultural identity for both indigenous and non-indigenous Australians.
The Mars Project - Exhibition





5th May 2008 - Views: 714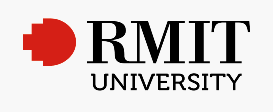 Simultaneously grandiose and myopic in vision, The Mars Project lays bare many of the foibles, vanities and aspirations of humankind.
New Survey Maps Donations And Sponsorships Of The Arts





1st October 2009 - Views: 606

New South Wales leads Australia in business sponsorships of the arts and donations to the arts, according to the second annual AbaF Survey of Private Sector Support for the Arts, released on 1 October by the Australia Business Arts Foundation (AbaF).
Performing Arts Industry National Education Campaign To Be Launched At Queensland Ballet





8th July 2008 - Views: 595 The Australian Major Performing Arts Group (AMPAG), in association with Live Performance Australia and the Media, Entertainment and Arts Alliance (The Alliance), will launch the education module of its national advocacy campaign at the Charles Lisner Studio, Queensland Ballet.