Art
Press Releases & Articles 116 - 120 of 213
Artnet Auctions: Special Sale Of Modern Art January 28 - February 9





29th January 2010 - Views: 850 This special online auction will include over 50 works of art by 40 of the most influential modern artists of the 19th-20th centuries representing virtually every important Modern Art movement.
Sydney Film Festival - Entry Deadline Approaches 1





10th February 2010 - Views: 828 Sydney Film Festival screens feature films, documentaries, short films and animations across the city at the State Theatre, George Street Event Cinemas, Dendy Opera Quays and the Art Gallery of NSW.
National Maritime Museum Grant For Richmond River Paintings





5th February 2010 - Views: 948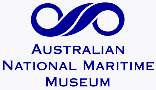 It will come as no surprise to the residents of the Northern Rivers that the region is a magnet for artists, but few might know that it has been since the late 1800's.
Ricoh Photo Gallery Ring Cube Exhibition Announcement





3rd February 2010 - Views: 879 Ricoh Co., Ltd. has announced the start of the Ikuo Tatsumi Photo Exhibition: "Run! Shoot! In the World's Marathons" from February 3, 2010.
Klimt.com The Most Famous Art Domain Is Available During The High Profile Live Auction On January 28





26th January 2010 - Views: 758

The Live Auction on January 28th, 2010 from 2 pm until 6 pm (UTC minus 8 hours) is during the DOMAINfest Global conference in Santa Monica, California.